Who are we?
Dystopia Entertainment is located in Vejle and consists of a group of horror enthusiasts and creative souls who love to create experiences for others. Behind the scenes are hundreds of volunteers who put their heart and soul into creating experiences. The team consists of actors, makeup artists, instructors, security guards, coordinators, technicians, and more. They all give their blood, sweat, and tears (literally!) to create our horror events, and we hope you enjoy the horror to the fullest!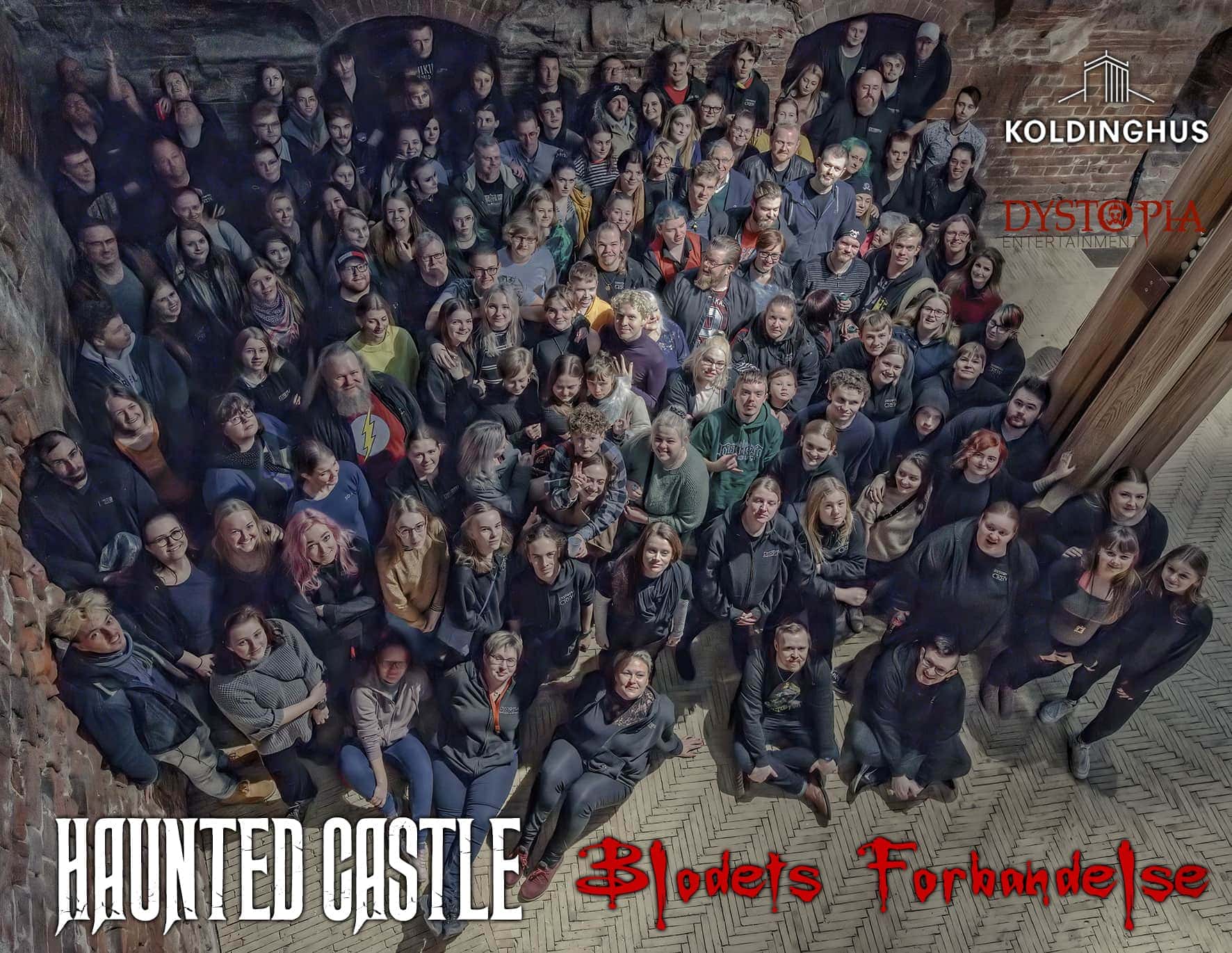 Motto, philosophy and vision
Our motto is TO SCARE AND AMAZE. The good story and the guest's immersion are the main focus. Participants of our events will experience being the main character of your own horror film or the focal point of a horror computer game. The senses and psychology are fully utilized at our interactive horror events, when designing the experience. Our most important task is to make the guests forget that it is theater and thus get lost in the situation. To that end, we try to create a hyper-realistic world, with large attention to detail.
At DYSTOPIA Entertainment, we strongly advocate reuse and recycling. The majority of our props, installations and decorations are thus recycled, and often used several times and adapted to individual events.
To date, we have scared over 60,000 guests and have a dream of expanding interactive horror experiences to an even larger audience! We look forward to spreading more horror in the future - do you want to join?
The Beginning
In 2014, a group of horror nerds met for a cup of coffee. It was the starting shot for a haunted house in the old Farveri by Spinderihallerne in Vejle. The event was a great success, which was repeated the following year. In 2016, we moved to the old fish factory in Mørkedalen, which is our current address. Mørkedalen has since hosted 5 haunted houses, 5 horror runs, and countless screams and horrors.
Organization
The foundation of DYSTOPIA Entertainment is the volunteers - without them, there would not be a DYSTOPIA! We are proud to have a large volunteer CREW of hundreds of people who help create and run our events. DYSTOPIA Entertainment is owned by the four organizers Jonas Bøgh, Mads Laursen, Tommy Salholt and Ulla Varneskov, who develop and plan the individual events, in collaboration with team-leaders, trainees and freelance specialists.